Tanzu Vanguard Community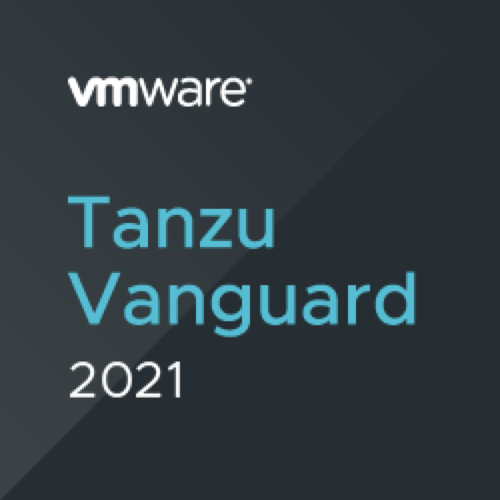 Just in time for the Christmas holidays I got the exciting news that I was accepted in to the Tanzu Vanguard Community!
The Tanzu Vanguard Community is a select group of active customers, users and practicioners with a strong passion around the Tanzu portfolio.
It's a kind of Super user community that aims to share experience and opinions and to learn from eachother in order to both drive the modernization of their organizations forward and to make the Tanzu products and services even better.
The member benefits include:
Access to VMware Tanzu product and service groups
Exclusive invitations to our conferences and user group meetups
Networking with a small group of peers to get complex IT challenges solved
Recognition and rewards for contributions and achievements
Digital Tanzu Vanguard badges
Community-branded swag
As I've been a part of the vExpert community for a few years I'm really excited to see what the Vanguard community can bring.
For me the real value of these communities is the opportunity to learn from eachother which I'm certain will be the case also with the Tanzu Vanguard community. Hopefully I can give something back to the community with my experiences.
This page was modified on December 16, 2021: Tanzu vanguard