Introducing the Tanzu Tech Zone
Recently VMware launced a new "techzone", namely the Tanzu Tech Zone. Tanzu Tech Zone is a part of the Apps & Cloud Management Tech Zone covering both the Tanzu and Aria suite of products
Other Tech Zones include Carbon Black, Cloud Platform, Digital Workspace, Networking and Security, VMware Cloud
VMware's Tech Zones are a great starting point when searching for learning resources and technical content in the different areas. Blog posts, webinars, demos, whitepapers and documentation all accessed from the same place
The Tech Zones are integrated with Customer Connect which let's you not only pin resources for yourself for watching later or easy access, but there's also a feature I haven't been aware of and that is that the Tech Zone pinned resources are shared the with colleagues in your company.

My favourite part of Tech Zone is the Activity paths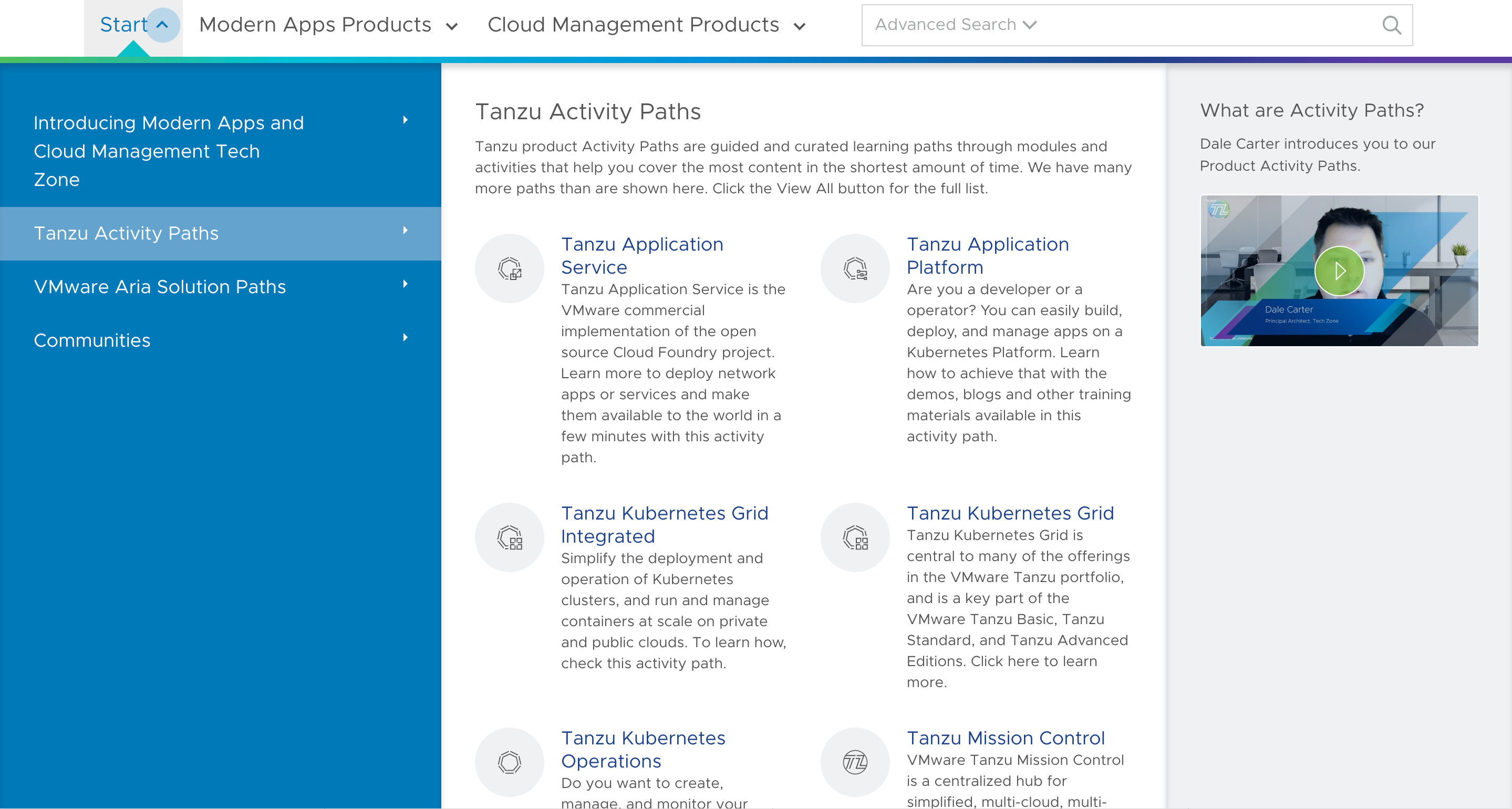 Activity paths are a curated collection of resources pertaining a specific product. I'm currently exploring the Tanzu Application Platform and can easily get started with resources around that product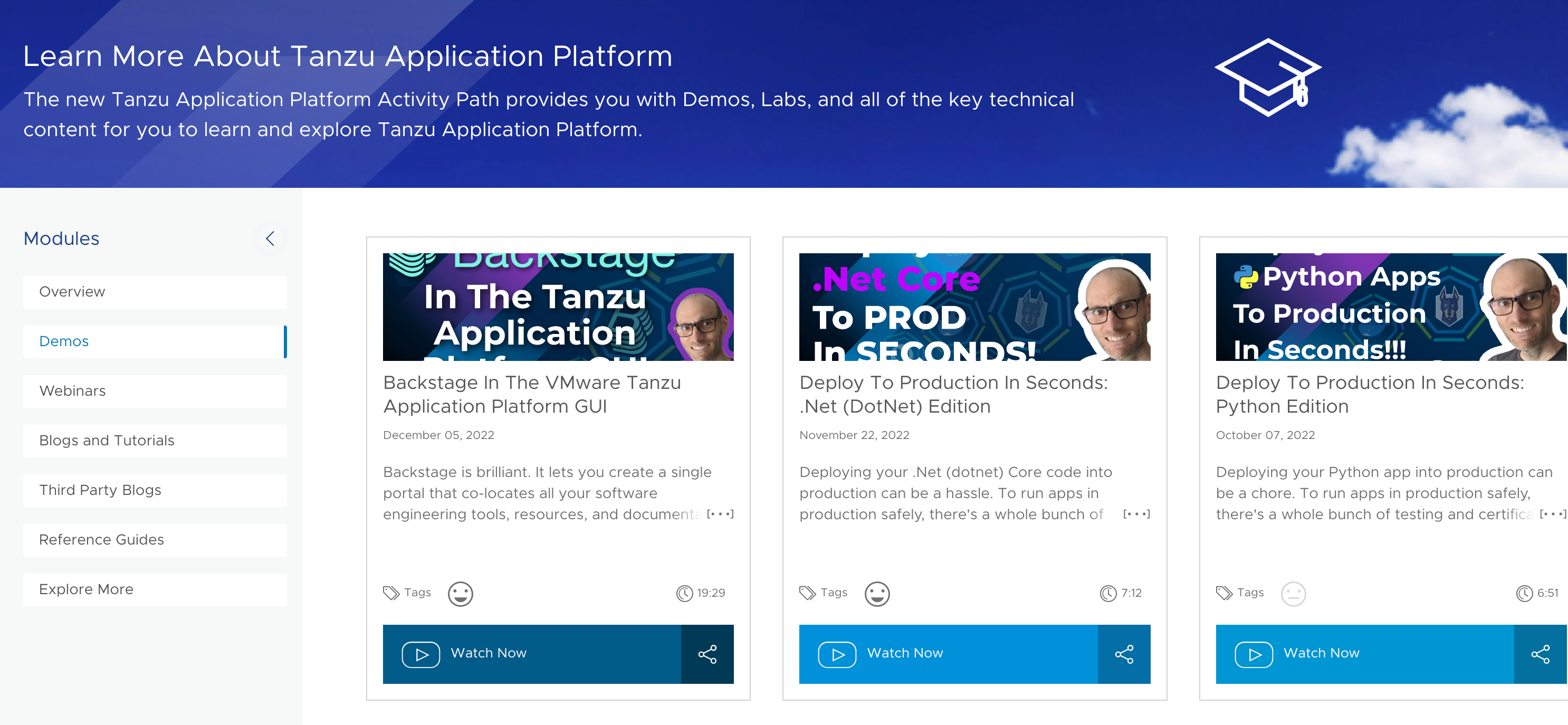 The Tanzu Techzone has a lot of other resources as well for the entire Tanzu portfolio. Both recordings from VMware Explore, Kubecon, Podcasts and more. All accessed from the same great place.
The Tanzu Techzone can be accessed here
This page was modified on February 4, 2023: draft status...