vExpert 2020!
This week the list of the VMware vExperts of 2020 was announced. Again I am very proud and humbled to be amongst the approx 1730 vExperts worldwide and the 11 vExperts from Norway. This will be my third consecutive year as a vExpert.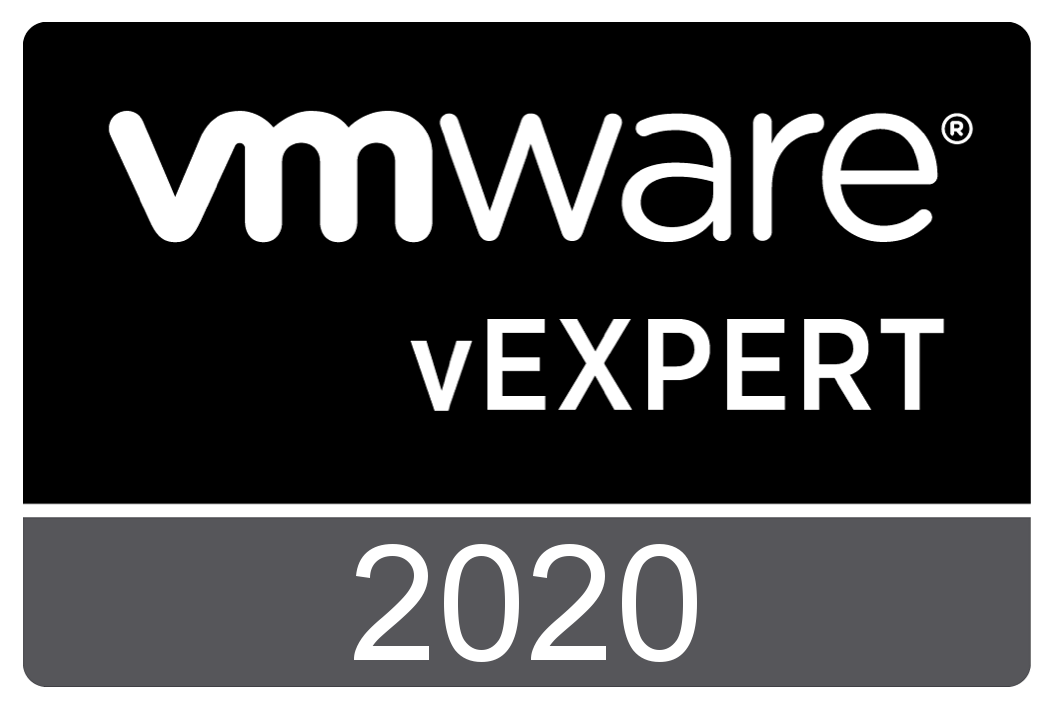 The vExpert program is VMware's global evangelism and advocacy program. Hence it is not a technical certification, but rather an award for those that engages with their community to share their knowledge. "Giving back" is a key in this program. Activities that are looked at are blogging, event speaking, VMUG leadership and so on.
For me the award is a recognition of the work put in to the community and inspires me to try to do even more going forward.
The applications to the vExpert program is closed for now, but will open again around June. Watch out on the vExpert blog for information on when the applications open and when it is time reach out to a vExpert PRO or to me for any guidance needed in applying for the best community program there is!
This page was modified on February 26, 2020: Fixed stars img