Slides and recording from my VMworld session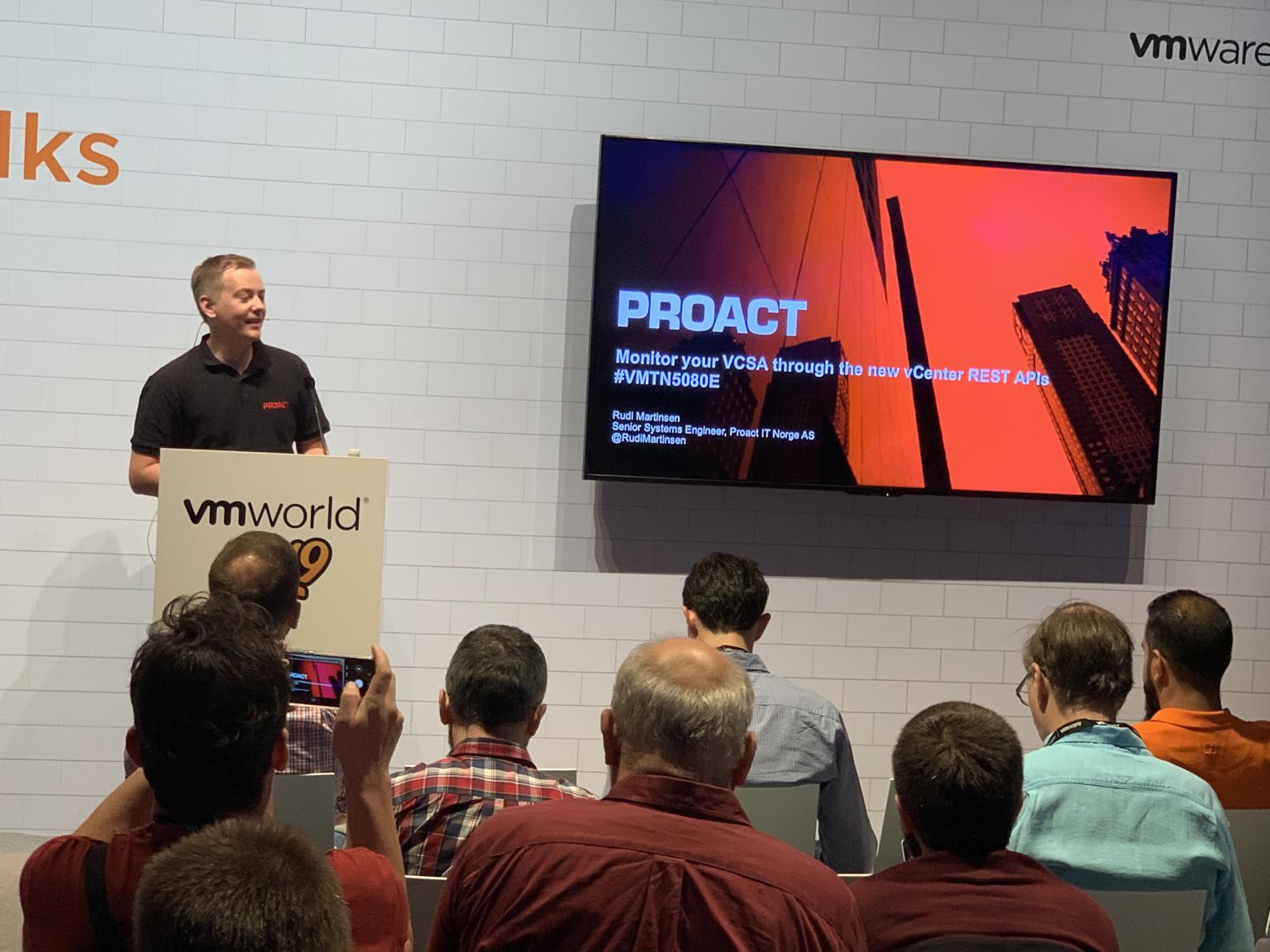 At this years VMworld Europe I did a session on how to build a monitoring solution for the vCenter Server Appliance (VCSA) with open-source tools. It's a short version of the sessions I have done at VMUGs in Norway. The session was part of the VMTN/vBrownBag techtalks and was held in the VMvillage community area. The session was full and had people in the standing area as well, and it seemed the presentation was well received by the audience.
I would like to thank the vBrownBag team and especially Alastair Cooke for organizing these talks. They give community members to speak at their favorite event which is a great experience. This was my second time speaking at VMworld and I hope to get the chance to do it again some time.
The session was recorded and can be watched on Youtube
The slides and script used can be found on Github
This page was modified on November 13, 2019: Update vmworld-session-slides.md