vRA Quick Tips - Search fields in a request form
Earlier this month I joined Proact here in Norway and as I mentioned in this post I will be focusing on automation and the vRealize products. Although automation and the concepts around it is familiar to me and something that I've been working with for a long time, the vRealize suite is not.
Some (or maybe all?) of the products can be hard to get started with and I thought I'd record some of the things I pick up along the way. There are lots of resources available on how to get started with vRealize Automation (vRA) and vRO (vRealize Orchestrator) and this post (or series of posts, who knows) will not be a step-by-step guide, it'll be more of a "quick tip" thing in no particular order. I'd like to emphazise that a lot of the stuff will probably be pretty basic and probably something most vRA/vRO administrators already have encountered and that it's based on vRA 7.x.
With that said, let's get the tip out there!
Search for VMs by name in a vRA request form
I was trying to build a very simple catalog item for creating a snapshot of a VM in vRA. The process is pretty straight forward, all of the bits are already in place (if the connection to vCenter has been set up). But I was kind of annoyed by the vRO inventory field in the request form as this is somewhat clunky to use. Especially for a end-user not working with the vSphere platform.

\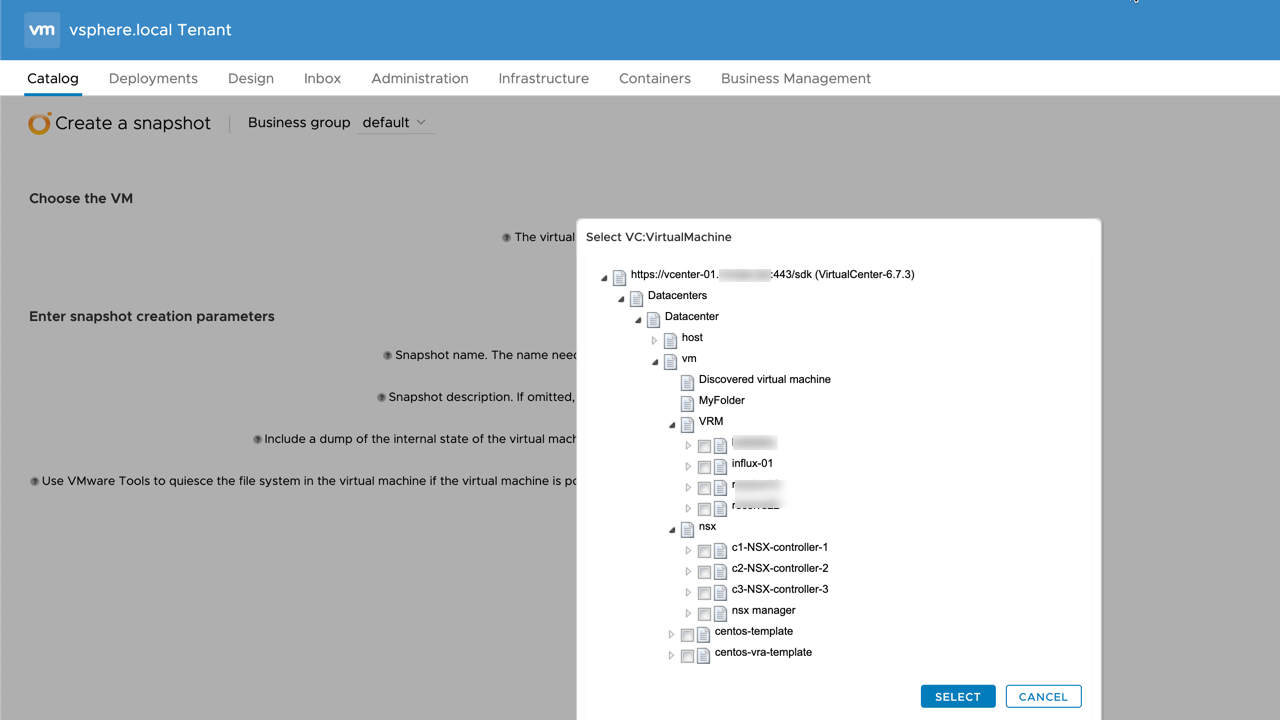 \
I knew there was some workflows in vRO that could get VMs by name, and I have read that fields in a request form can have an external source so I thought maybe I could use that in the request.
Turns out that the solution was a lot easier than that...
In the vRA request form builder you can just change the type of the field from "Tree" to "Search" and you'll have a field where you can start typing in whatever search term you want. Note! Make sure you click "Apply" after changing.

\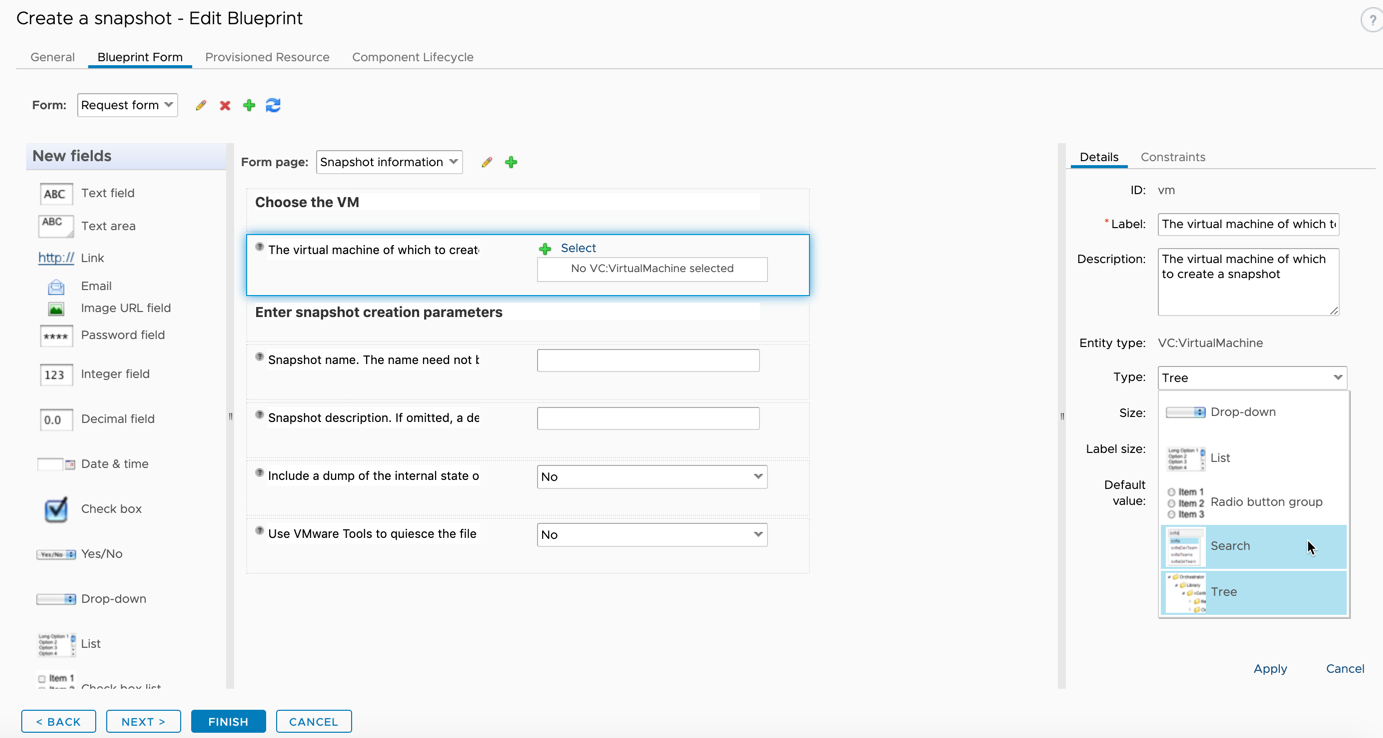 \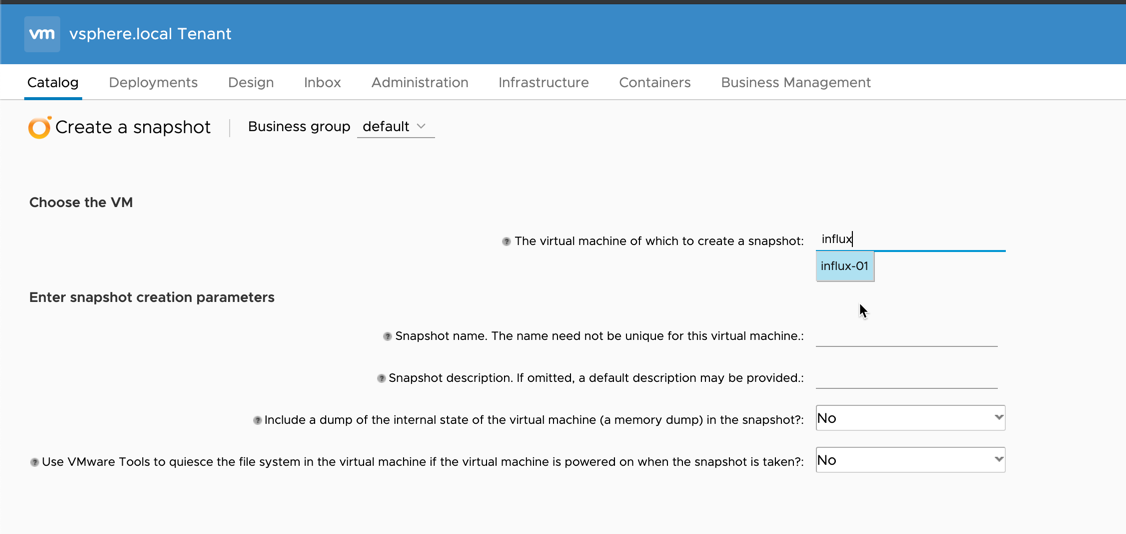 \
Pretty slick, or what?
Check out the VMware docs for more information about the Fields in the designer
This page was modified on January 5, 2021: Update to fit new theme