iLO Amplifier finally connected to InfoSight
HPE launched their InfoSight for servers back in January and as we have been using InfoSight for both Nimble and lately for our 3PAR systems we wanted to bring our compute into the mix as well.
As I discussed in this previous post that requires you to have iLO Amplifier Pack installed in your environment, and that you add your servers there. The post shows also how you install and configure Amplifier Pack and also shows that you now can add in servers even if they are managed by HPE OneView.
Connecting Amplifier to InfoSight
The process of connecting Amplifier Pack to InfoSight is apparantly, in HPE's own words, "so easy that a middle-school student can do it". Still we've been having issues with getting the connection to work.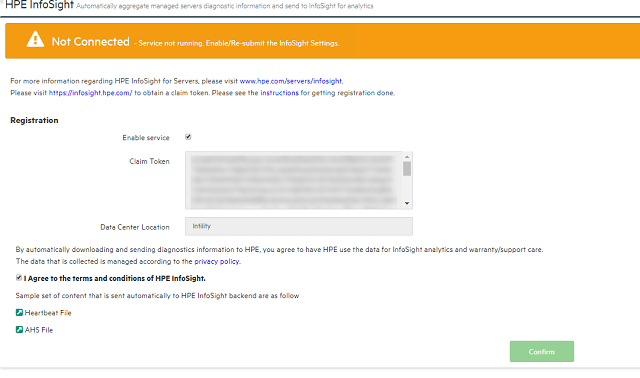 \
Procedure
In short you will claim a token through the InfoSight website and paste this in to your on-prem Amplifier. This didn't work in our case and event after two months of discussing with HPE support we weren't able to get that connection going.
After going back and forth, checking and double-checking network and firewall configurations we redeployed the Amplifier and started over. This time the Amplifier got contact with InfoSight and things started to work.
So, a quick step-by-step on how to configure the connection (please refer to the prereq's in the user guide for Firewall configuration etc):
Login to your InfoSight organization
Click the settings icon in the top right corner, select "My Organization" under Servers
Select "Device Enrollment" and you will soon have your claim token presented

Copy the claim token
Log in to your on-prem Amplifier
Select the HPE InfoSight menu item
Paste your claim token, check "Enable service" and agree to the terms and finally hit Confirm
If all goes well you should now have a connection up and running
InfoSight dashboards
After a while your servers should be starting to show up in Infosight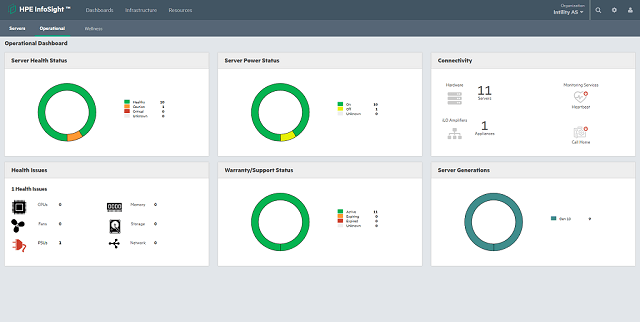 \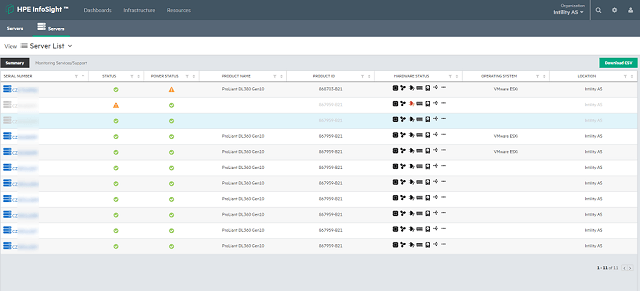 \
If you drill down to a server you'll get a lot of details of this server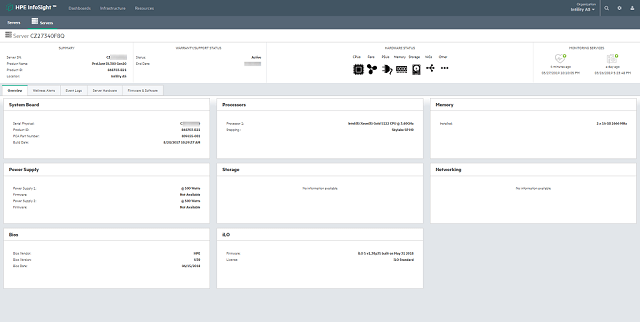 \
Amplifier pack status
You can track the status of the connection between Amplifier and InfoSight in the Amplifier Pack.
First you'll have the overall status from the Dashboard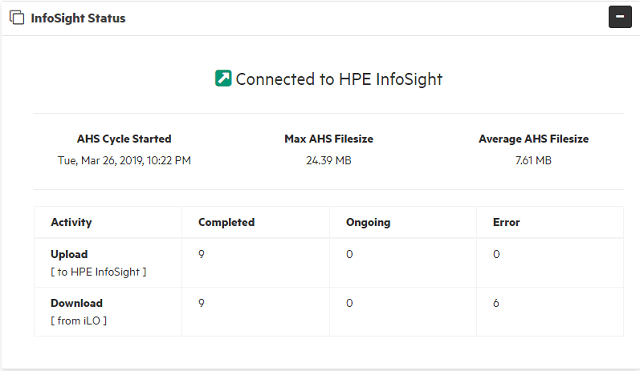 \
And you will see the InfoSight status on individual servers as well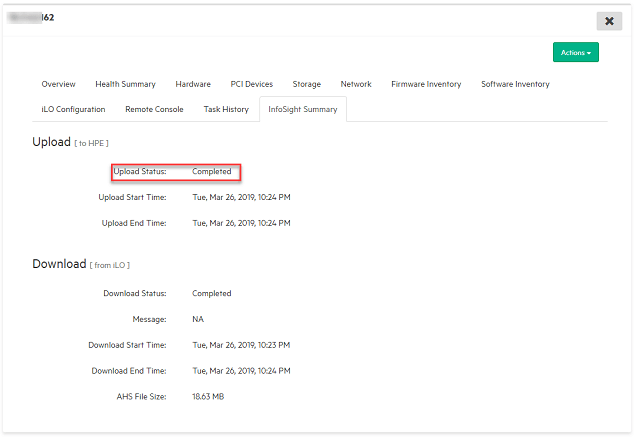 A note on iLO credentials
After we got our connection to working we had some issues with getting the servers to be replicated correctly to InfoSight.
InfoSight/Amplifier will replicate server status with two different mechanisms. A heartbeat status will be done every 10 minutes and the AHS log of a server will be uploaded every 24 hours. It was this last part that didn't work in for some of our servers.
This is also shown in the Amplifier status where we can see that we have 6 errors in downloading the AHS logs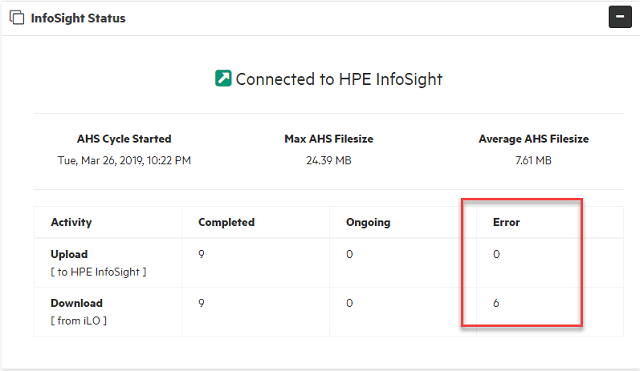 \
When investigating this on the affected servers we saw that there was some errors in the iLO connection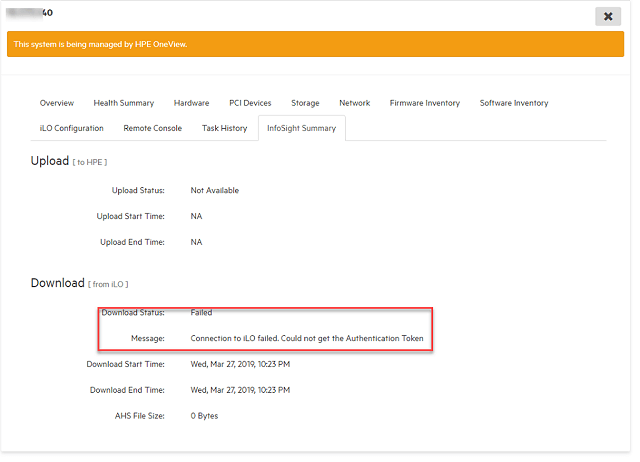 \
After doing some troubleshooting I found that the affected servers was all added to Amplifier pack with an Active Directory account. This account had Administrator rights on the iLOs and I had no issue with logging in to the iLO with the account. We had no issues when adding the server to Amplifier either.
I then created a local user with only the Login right to the iLO and re-adding some of the servers to Amplifier and that seems to have solved the problem.
Summary
In this first version of InfoSight for servers they have focused most on the information part while in coming versions you will get more of the AI goodness that InfoSight have been serving the Nimble customers for years.
We are excited with HPE's plans for the product and look forward to get more insight into our Infrastructure. Hopefully HPE will deliver on their promise!
This page was modified on March 31, 2019: Fixed the latest post exported from wp